The boys and I went camping at the beach at Pt. Magu Navy Base this past weekend with our cubscout pack.
The boys had a great time playing lots of games. Friday night after our arrival & setup we walked to the paintball range & played capture the flag… in the dark!
Saturday there was tug-o-war
Three legged races
gunny sack races
crafts
monkeybridge
water balloon wars, bike ride/hiking (not pictured)
and …
naps!
It was great to get a chance to know the other families better and spend time with my boys.
Last night we had a Cub Scout "Go See It".
I'll give you 3 seconds to guess where we went?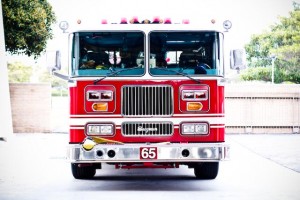 You're right!
A fire station.
Good job.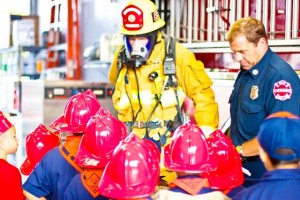 The best part.  (Of course.)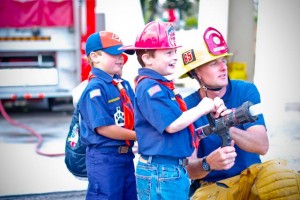 I think the fireman enjoyed it too!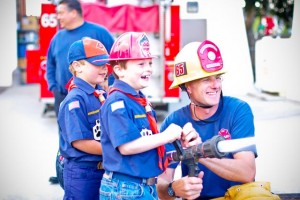 Inside the truck.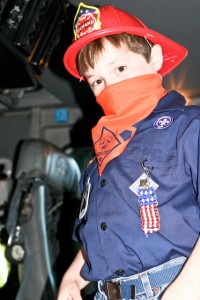 Getting his Tiger beads "on" the truck.  Cool!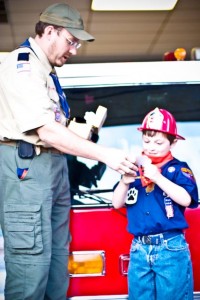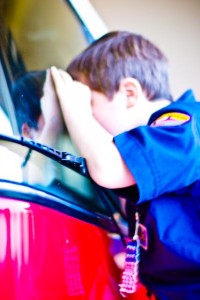 The firemen even got a real life call while we were there!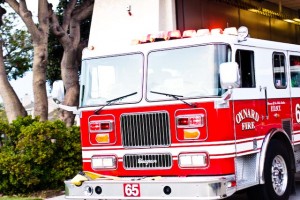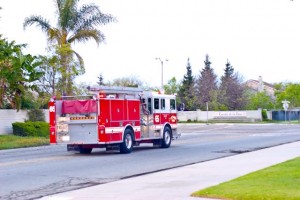 Love,
Jenn